In Princess Lyne's Words:
"I am Princess Lyne. I am bratty. I am demanding. I am greedy. I am bitchy. I am obsessed with Perfection: MYSELF. If you think you can handle Me, then give Me a call. But I warn you, I am incredibly addictive. I'm the most potent drug you've NEVER experienced… until now. Call now & let the GAMES BEGIN!!"
"I have this power and I know how to use it.  The power of being BLONDE, GORGEOUS, and DOMINANT."
Loser Consultant w/ 10+ yrs experience. Giving purpose to addicts & cyber pervs..
"That's right, bitches, I am here to give your pathetic life some purpose. FINALLY, right? you've been stumbling along your entire life wondering why you were put on this earth. And now you know! you were put on this earth to ENTERTAIN ME!! Let's get one thing straight: you were put here for Me, not vice-versa. So, if you're expecting Me to dance around and tease you on cam, you can go elsewhere.
Princess Lyne otherwise known as the Greedy Blonde bombshell.
Talk To Princess Lyne NOW!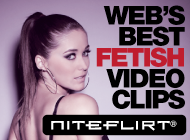 More Webcam Femdoms Who May Interest You