Miss Lix is widely known for her various ways of fucking with subs minds, cocks and wallets. Seldom will you witness a better talker in the scene – be it gently encouraging and guiding you or harshly destroying and stripping you of any manhood left. Her sharp mind combined with a body worthy of statues, she is a lethal weapon and has the best of both worlds.
Don't be afraid to try and see, if you'll be able to resist Miss Lix's seductive ways – if you even want to, that is!"
Miss Lix knows what string to pull and when. Highly intelligent, she will manipulate and form you like clay in the palm of her hands. In no time at all. No matter the fetish. She knows where to aim blindly, just to leave you a broken mess and wanting more of her sweet poison…
Talk To London Lix NOW!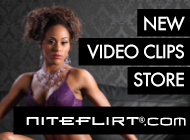 More Webcam Femdoms Who May Interest You